service and technical support
LET US DO THE DIFFICULT
We design, build and assemble machines completely through our own efforts. We devise them to the greatest detail and put them together precisely. Thanks to this, we can provide you with professional service support.
WARRANTY AND POST-WARRANTY SERVICE
Our main parameter is the precision of work done rather than the price. We develop top-class machinery that functions perfectly for long years. However, even the best technology needs maintenance from time to time. Rely on our quick service and delivery of spare parts.
REGULAR TECHNICAL SUPPORT
We design effective and smart technologies providing long-term benefits. They increase production capacities, facilitate the operation, decrease production costs, and enhance workplace safety. To this effect, we are here for you to improve your machinery or to advise on the maximum utilization of its potential.
Do you need maintenance of your machinery?
Do you need advice or an inspection of your machinery?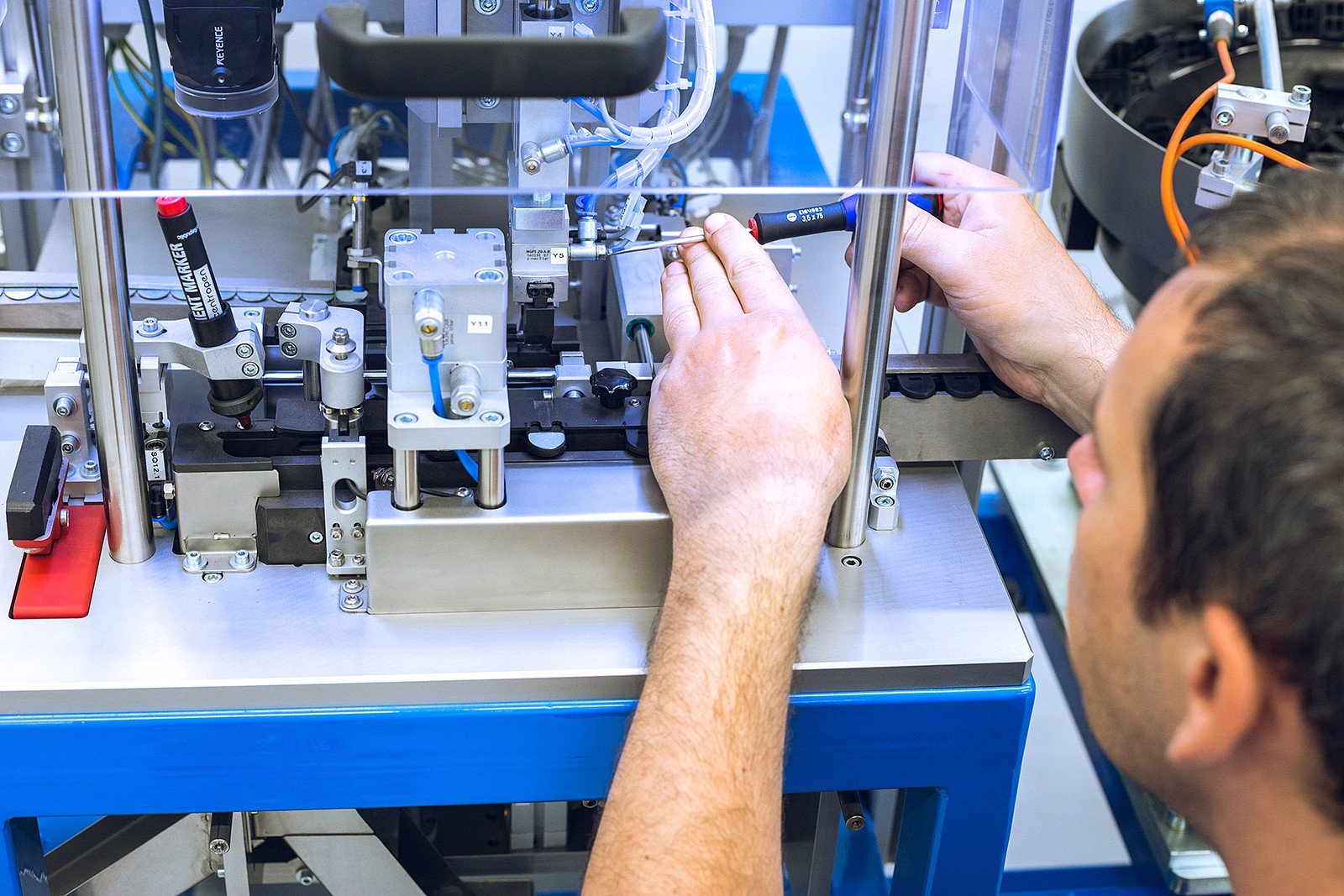 SERVICE PROCEDURE
1. Contact our technical consultant
Contact us by entering in the contact form a brief description of what we could help you with and we will get back to you immediately.
2. We will put together a feasible proposal
Based on your specific demands, our technical department will carry out an analysis and will put together a proposal for repairing or improving your machinery – either remotely or directly in your operation.
3. We will arrange service within 48 hours
As soon as you approve the proposed procedure, we will arrange the respective service within 2 days and will draw up a detailed record on it to be confirmed by both parties.